Create Blueprints For Your Music Career
Stop The Confusion

Get Out of the Maze
Bust up the Lies, Myths and Misinformation
Stop Waiting and Hoping to be "discovered"
Even if You're Unknown, Broke and Just Getting Started
Is it Possible to Improve your Music Career Strategy in Just 24 hours?
"In my opinion, you've laid out a step by (baby step) plan for any committed student to find success and fulfillment in our industry. Comprehensive, straight forward, based on decades of experience. Sure glad you're doing this and thought you did a great job."
With hundreds of competing priorities, Musician Ignition can help put your energy into that #1 most important element.
Identify your biggest challenges
Once you understand them, they can be fixed.
 End the confusion
Eliminate the countless options and work on the next right thing.
 Be Yourself
Build a career around your unique gifts and dreams.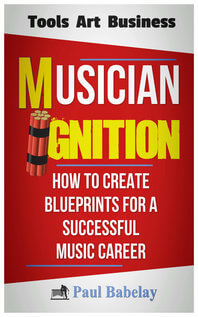 Become your musical best
Learn to achieve your peak performance.
 Know what is expected
The professional marketplace has high standards. Don't guess –  Get prepared.
Plan For Success
With the right tools – dreams do come true.
Here's what people are saying about Musician Ignition:

"Bravo!  Congratulations on a successful and well thought out book. I firmly agree with the premise that "It's not about you!"  That is a hard pill for students and young artists to swallow in today's society where if it isn't about them – it should be. Also, I love your idea about deadlines and timelines.  I'm going to make myself be better on that aspect and keep to them!  I would love to use this book as a resource with many of my students in the future.  It is thoughtful, concise, and applicable."
Powell Trumpets, Performing Artist  www.chrisimhoff.com
"I absolutely LOVE this. You have explored, in depth, the topics I try to communicate to my students. Now, it is all in one place! Bravo. I want all of my students to read this.I found it very easy to read, positive, and thorough. I appreciate how you were able to stress the complications of a career in music without discouraging one from pursuing his/her dream. I found myself pondering a few points towards the end for myself and my own growth."
Voice Instructor/Professional Vocalist/CCM Voice Specialist
"Good stuff man!I loved the obituary of musical excuses idea. Think I'll go write mine over the next few days! "
Saxophonist/Music Teacher
"Having been a music entrepreneur for nearly 2 decades, I have sought out coaching and mentors from a variety of arenas over the years.  Many of the principles and strategies offered in Musician Ignition are widely adhered to by successful people in a wide variety of occupations and endeavors, and with much success. 
I don't know that I've ever seen such a comprehensive, "whole person" approach to the music business – and it is refreshing.  This has made me rethink some of my own efforts, given me hope for future endeavors, and answered some questions I didn't know I had."
Guitarist, Composer, Director – www.jimbeaversschoolofmusic.com
"Wow, wonderful reading, inspirational and very welcome! Being a musician myself, and raising a family with only music as my career, it seems that I have experienced similar crossroads. I like the organization and worksheets. I love the quotes! Bravo Paul."
Drummer/Percussionist/Educator
"I really love the worksheets at the end and think they are a great, specific way for budding musicians to hone in on their strengths and weaknesses and start to develop a plan to create a career in the music business as well as a life! "
Music Director/Choreographer
www.amyejones.com/
"This book is easy to read and then the reader realizes how deep and insightful it is. I so wish it had been around when I was struggling to put together my career as a professional musician. Great job on making it practical and building in an accountability with each review section!"
Bass, Trombone – 30 years
Who is MUSICIAN IGNITION for?
Anybody with a musical dream.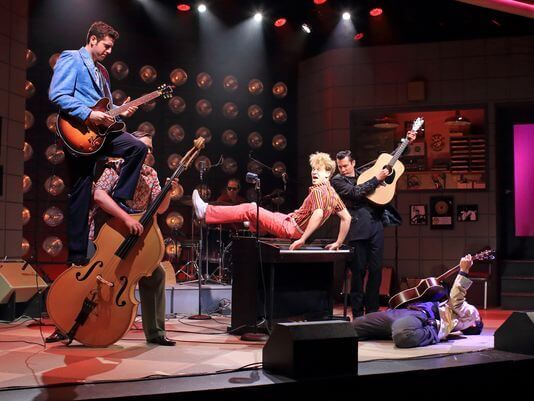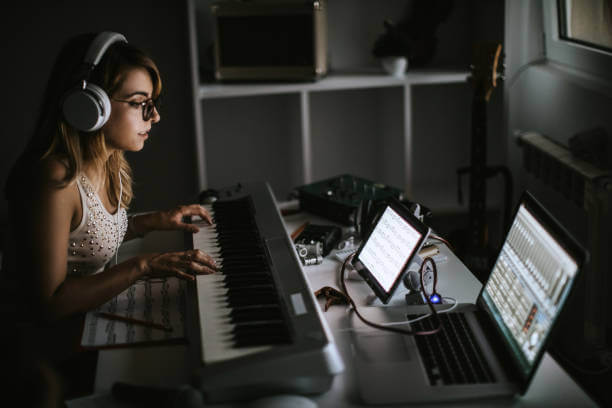 Wherever your music takes you
Whatever You Want To Accomplish With Music…
Musician Ignition Can Help.
Get Organized.
Get A Plan.
Become Your Best.