FREQUENTLY ASKED QUESTIONS
Need answers? We're here to help.
Before you email us, please read these FAQs. The information you need may be there. If not, contact us below with your question and we will respond soon.
(Click on the questions to see response.)
Is it possible to have a music career? Even if I'm a beginner?
Yes, it is possible. Everybody starts as a beginner, so that isn't the problem.
The problem isn't talent, money or fame.
The biggest problem most emerging musicians face is Not Having a Blueprint. How can you get anywhere if you don't know (1) where you are, (2) where you're going and (3) what to do next.
Imagine trying to build a house that way…
You get excited, go into Home Depot and start buying stuff… windows, doors, sinks, toilets, paint, wood, nails, screws, shingles and electrical cable. Wow – that was fun! Now what?
How do you put it all together? What happens first? Then what? Who can you ask?
What kind of house could you build without a blueprint? A disaster!
Unfortunately, that's how many artists treat their music careers. It's guaranteed to fail.
Instead, get great advice, and create a solid blueprint to achieve your musical dreams. You can do it!
What makes MUSICIAN IGNITION different from other music career books?
Good question! I wrote MUSICIAN IGNITION with my daughters in mind.
Literally, I wanted to share with them the strategies I have learned that work. Like any parent, I want them to succeed. I would never give them silly or trendy advice to steer them wrong.
Instead, I hope to empower them with tools and information needed to accomplish their goals. I want them to succeed at whatever they do, (of course), but especially in the arts.
I have spent my entire life as a musician. That's all I've done for income.
The lessons you learn in MUSICIAN IGNITION are from real-life experiences.
This isn't a bunch of "how to be a famous, viral, wannabe musician that knows 3 chords and can't play them in tune or in time."
I want musicians to become their best. And then take that skill into the marketplace and get paid well for it… not free beer and exposure.
That's the difference. MUSICIAN IGNITION comes from real life. I want you to succeed at music and at life. If it has worked for me and other successful musicians – it can work for you!
Will MUSICIAN IGNITION help me get a recording contract?
Yes and No. Maybe. It's possible. Sometimes.
All of the above are true.
The only person that can become valuable enough for a record company to invest in is you.
The only person that can motivate you to become a unique musical voice worth the time, energy and financial investment of a record company is you.
The only person that can build your artistic integrity, your catalog of music, your performance style and your audience is……………………………………. (who  else?)  YOU.
The record deal comes when you're ready – not before.
Can MUSICIAN IGNITION help you get ready. Absolutely! If you're willing to do the work.
Any advice for building a music career?
Yes! Buy this book. It may be the best investment you'll ever make.
I've been where you are…
1000 choices
Not enough time
Not enough money
Not enough connections
Uncertain what to do next
Too many mistakes
Nobody knows you
Stop hoping and dreaming and begin building your future today. You have everything you need to do the important work. Get busy!
What do I do if there is a problem accessing my purchase?
Don't worry. We will get it fixed.
Our customer support is excellent. Contact us at:
Where is my login information?
Usually, if your login details are not in your inbox, you should check your spam folder. The email filters are often hard to bypass. It is probably there waiting for you.
If that doesn't fix it, you can email us at support@vibeguymusic.com and get the issue resolved.
Sorry! That doesn't happen often, but it can be frustrating when it does. We appreciate your patience.
Can I get my money back if MUSICIAN IGNITION isn't what I want?
Yes. We offer a solid, 60-day money back guarantee. How can you lose?
I am confident you will love MUSICIAN IGNITION. But if for any reason you don't, just send an email within 60 days of your purchase and we will refund every penny. No questions!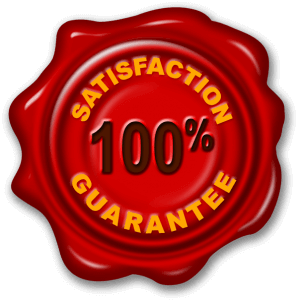 My username/password isn't working. What should I do?
Your username is the email address you entered at the time of purchase. Use the exact same email address that you entered into the order form when you purchased MUSICIAN IGNITION.
Still need help? Send us a note!
For any other questions, please write us at: